JuaraGCP season 5 berhasil diselesaikan 😀 Alhamdulillah
Informasi JuaraGCP Season 5
Periode JuaraGCP Season 5 :
September 16, 2021 – September 26, 2021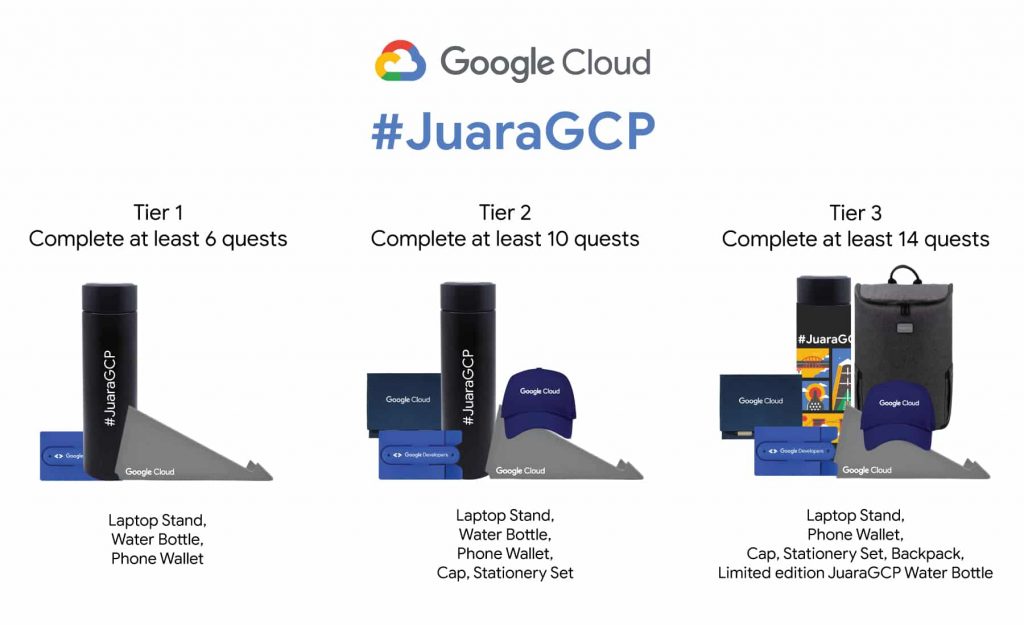 Berhasil menyelesaikan 14 quest berarti dapat Tier 3 nih 😀
Lalu quest apa saja yang gw kerjakan waktu itu?
Perform Foundational Data, ML, and AI Tasks in Google Cloud
Data Science on Google Cloud
Insights from Data with BigQuery
BigQuery Basics for Data Analysts
BigQuery for Marketing Analysts
Data Catalog Fundamentals
Exploring Data with Looker
Build and Optimize Data Warehouses with BigQuery
Create ML Models with BigQuery ML
Applied Data: Blockchain
Data Engineering
Engineer Data in Google Cloud
Scientific Data Processing
NCAA® March Madness®: Bracketology with Google Cloud
Secara garis besar sih belajar Machine Learning, Data Engineering, dan Data Science ya pada JuaraGCP (season 5) kali ini.
Konfirmasi Email Tier!